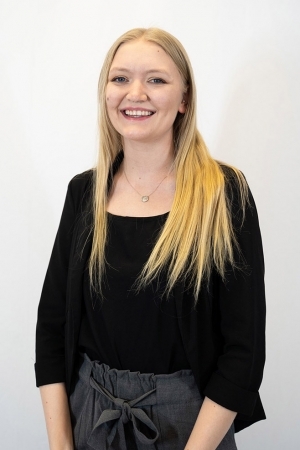 Reception
Madison Christian has been working within the Health and Wellness environment for over 5 years. She has a passion for helping people improve their health and supporting them along their journey. Due to a car accident in her early teens that caused long term injuries she developed a personal understanding of pain. Through finding the correct treatment plan and more importantly the right practitioners lives a more pain free life and seeks to offer the same to others.
Hypnotherapy is one of Madison's passion projects outside of work. She has earned Certifications through both the IMDHA and ICBCH as well as her being a Clinical Hypnotherapist. Having this added skill and understanding of the mind provides her with an empathic and caring attitude towards those she helps in her work both at the clinic and out.
Outside of work, Madison enjoys spending time in nature, soaking up the sun and exploring new places. Being relatively new to Calgary and Alberta, she spends much time exploring new places to go. Her kitten Corn also takes up quite a bit of her time with training and trying to keep him out of trouble.