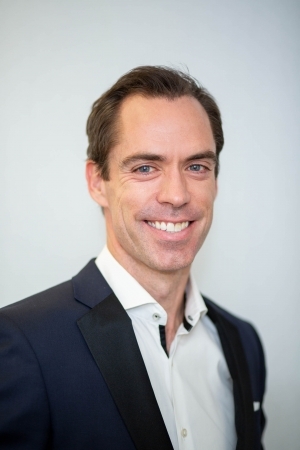 B.A., DC, CSCS, FRCCSS(C), ICSSD
Clinical Director, Post-Doctoral Sport Sciences Specialist
Dr. Dale Macdonald directs the team of professionals at Elite Sport Performance. In the clinic, Dr. Macdonald is often the first knee pain doctor you will see. He consults with patients to determine their most effective treatment path. He also performs treatments and advises in the many areas of the practice including education on running, sports equipment and his particular passion: knee injuries.
Dr. Macdonald loves working with patients so that they can get back to their desired activity – whether that's training for a marathon, bowling with friends or getting outdoors with family. He is passionate about movement, sports performance and the latest research-based treatment options to help people pursue an active lifestyle.
Dr. Macdonald completed a three-year post-doctoral fellowship in sport sciences, making him one of only five chiropractic sport specialists in Alberta. He is also a Certified Strength and Conditioning Specialist, earned from additional post-graduate work with the National Strength and Conditioning Association.
An avid runner and cyclist, Dr. Macdonald also advocates for the health and safety of professional motocross racers, tests new sports equipment, advises several health organizations and writes for trade magazines. More about Dr. Macdonald's varied professional interests and activities can be found here.
Procedures Offered by Knee Pain Doctor, Dr. Dale Macdonald at the Knee Clinic Include:
Custom Knee Bracing
Rehabilitation
Collaborative Care
Advanced Imaging Referral
Direct Surgical Referral