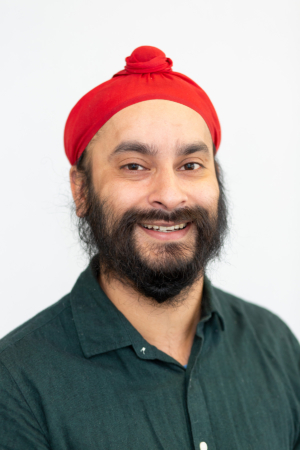 BSc, MD, FRCPC
Public Health Physician
Dr. Jaskaran Singh is a public health physician with an interest in musculoskeletal health, physical rehabilitation, and all other aspects of sports medicine.  He provides the skillset of a general practitioner to contribute to the wholistic care provided by clinic.
Dr. Singh earned his medical degree at the University of Calgary.  He completed his residency in Public Health and Preventive medicine in Calgary with his senior years heavily involved in local, regional and provincial aspects of the Alberta COVID response.  Dr. Singh's other clinical interests include addictions, mental health, and health promotion.
In his spare time, Dr. Singh enjoys riding his road bike, lifting weights, playing guitar and going on adventures with his rescue pitbull, Kia.