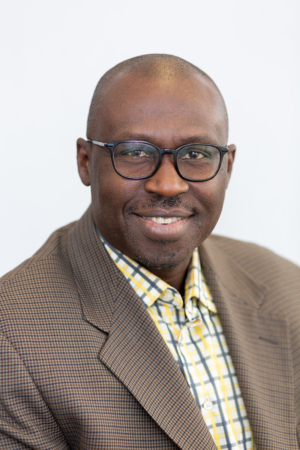 MD FRCSEd CCFP Dip Sport Med
Sport & Exercise Medicine Physician
Dr. Abolarin completed his Bachelor of medicine and surgery in 1987 following which he proceeded to specialist training in surgery and orthopedics. He left his home country, Nigeria in 1994 to pursue further surgical training in South Africa and Scotland which culminated in acquiring the Fellow of the Royal College of surgeons of Edinburgh in 1997.
He immigrated to Canada in 1999 where he commenced general practice and has since focused a substantial portion of his medical practice to the assessment and treatment of musculoskeletal injuries and impairment.
He has received further training in various aspects of disability management by acquiring the diploma in sports medicine of the Canadian Academy of sports and exercise medicine, Certified independent medical examiner of the American Board of independent medical examiners, Senior disability analyst and Diplomate of the American Board of Disability analyst. In addition, he obtained a postgraduate Diploma in Insurance Medicine and Medicolegal Expertise from the University of Montreal.
In his leisure he enjoys spending time at his organic farm looking after his goats, sheep, turkeys and wood carving.