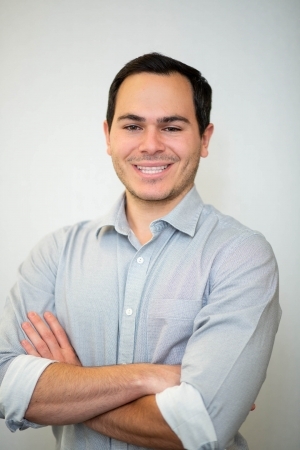 B.Kin, MSc, PT
Physiotherapist
Andres (Andy) Godoy obtained his Bachelor of Kinesiology with Distinction at the University of Calgary, and Masters of Science in Physical Therapy at the University of Alberta.  As a physiotherapist at the clinic, Andy's passion for healthcare and physical activity has translated over to the care that he provides to each of our patients.
A physical activity enthusiast, Andy has his black belt in Taekwondo, has competed several times at the US Open of Martial Arts, and has climbed Cotopaxi – one of the highest active volcanoes in the world at over 5,897 meters above sea level.
Andy is inspired to make the world a better place; whether environmentally or simply through the care and kindness that he extends to others.